Nippon Violin Society
Nippon Violin Society
-a program to connect musicians and stringed instruments-
Nippon Violin is celebrating our 40th year in the business.
From the onset, we were engaged in all aspects of stringed instruments but with our desire to respond to the varying needs, our services have expanded over the years. As we looked back on the character of the requests that came our way, we have decided to mark our 40th anniversary as the year to establish an organization which we believe is essential for the music industry in Japan.
One of the key focuses of this new organization is the loaning of famous instruments to the musicians.
To date, we have loaned instruments to over one thousand musicians.
As prices of these fine instruments continue to soar, we believe this service bears greater significance today, particularly for the young hopefuls.
With your kind understanding, we are now able to launch a membership structure to systematically respond
to this growing demand.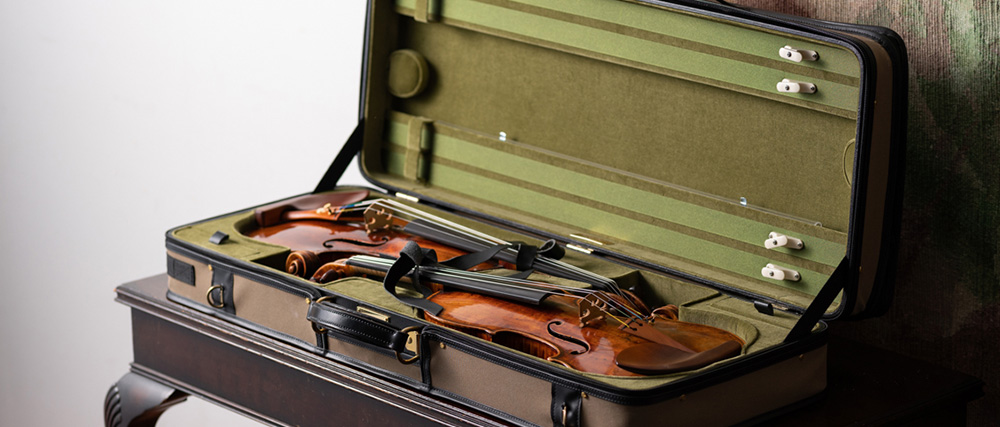 Instrument owners [membership]
Introduction of
Famous Instruments
We not only introduce instruments for performance but also of high asset value.
Storage / Maintenance
The instruments which are not on loan are kept under strict humidity/temperature control to maintain its optimum performance.
Insurance for
the Instruments
We are happy to assist you if and when you decide to take out an insurance for your instrument.
Loaning Ceremony
We handle all process in drawing up the loan agreement between the owner and the musician.
If requested, we also assist in organizing a concert at our salon to showcase the instrument.
Musicians
We introduce owners who are looking to loan out their instruments.We are proud to have assisted many musicians over the years.
Because we know that being able to play a wonderful instrument is one of the most blissful moments for a musician. If you are interested, we strongly recommend you register with the Nippon Violin Society.