Violin Academy
Pleasure of Playing for Everyone.
Lessons with First-Rate Instructors.
You do not have to bring your instrument for a lesson. We lend you an instrument for the time of the lesson free of charge.
Please use a rental instrument (4,900 yen/month after tax) for your practice at home.
The lesson room is very close to JR Yoyogi Station, in a comfortable atmosphere of high quality feeling.
All of the instructors are graduates from the first-rate music schools, including Tokyo University of the Arts, and highly reputed and trustworthy for their teaching.
Apply for Membership
Application for membership is accepted at any time.
No age limit. (Over the age of 60 will be most welcome.)
We are accepting an application for a trial lesson free of charge.
Instructors
Excellent instructors, including professors at domestic and overseas music schools.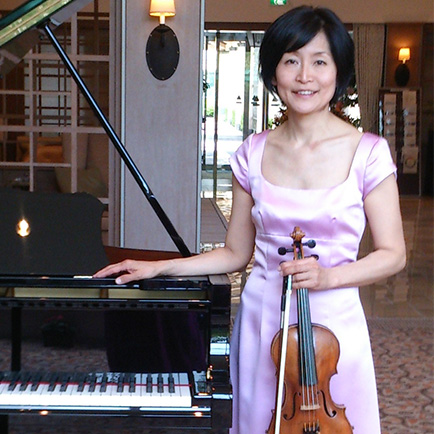 Instructors

Ms. Kaori Soga

After graduating from Tokyo Uni. of the Arts, studied with Rainer Kuchl at Uni. of Music & Performing Arts Vienna. 1994 – 2000, the principal of the first viol
in in Bruckner Orchestra Linz, Austria.
In the 16th Palma d'oro International Music Competition, the 2nd prize without the 1st prize in the violin-piano duo category.
Free lance.

I will offer very careful instructions according to your goal and learning rate, from beginners to advanced learners.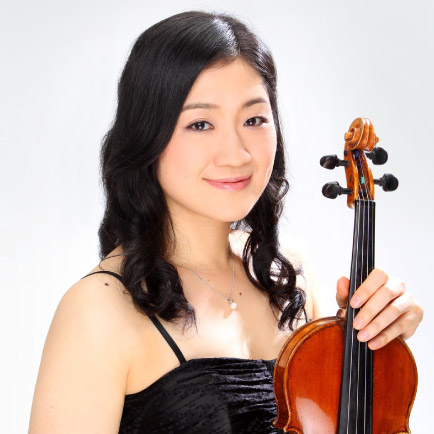 Instructors

Ms. Mayumi Sasaki

Began playing the violin at the age of 6.
After Toho Gakuen Music High School, studied in the Uni. of Music & Performing Arts Vienna and the Performing Division in its graduate school, and graduated from the both at the head of her classes.
The 1st prize at Dichler-Sato International Competition (2000), Awarded at Allegro Vivo International Chamber Music Festival Competition (2007), the 2nd prize at José Miravent I Magrans International Chamber Music Competition (2008).
A variety of activities, including solo, chamber music and orchestra.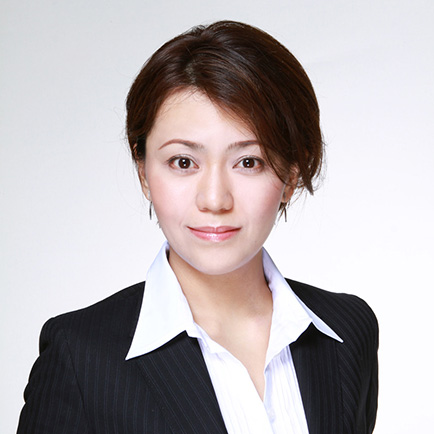 Instructors

Ms. Takako Ota

After graduating from Tokyo College of Music, she moved to London, and finished the Post-Graduate Advanced Solo Diploma Course of Guildhall School of Music and Drama.
Audience Award at Kyoto Art Festival. Special Award at Japan Classical Music Competition.
Since her school days, the range of her performances has been over the classical, and to pop music and musical, including stages of Toho, Takarazuka and TS Musical Foundation.
She plays as the concert mistress for "Endless SHOCK," one of the most popular musical stages whose tickets are difficult to gain in Japan. Her music is also heard on recording studio work, TV, in promotion videos and CMs. Besides, she contributes herself to instructions to younger players.

So far she has studied with Fukiko Kobayashi, Takaya Urakawa, Yoko Tabuchi, Hamao Fujiwara, Takashi Shimizu and Yfrah Neaman, and taken lessons of chamber music from Hamao Fujiwara, Seiji Kageyama and Hiroshi Tamura.
Courses
Beginner, Intermediate, Advanced, Master Course, etc.
Your course will be decided after consultation with your instructor.
In some courses, there are options of lesson time: 30 min., 45 min., 60 min.
Beginner

Mostly from the very beginning until two year experience.

Intermediate

Vivaldi's Violin Concerto A-moll as the base line

Advanced

Those who hope for a music high school or music college. Mostly Rode 24 Etudes as the base line.

Master Course

The 4th grade pupils or older in principle. Those who hope to be a professional and have been recognized as talented enough to take entrance examinations for music schools.
Monthly Tuition Fee, Entrance Fee
※ Fees written here are all after tax.
Entrance Fee (for all courses) ¥10,000
One lesson time (min.)
Number of lessons/month
Beginner
Intermediate
Advanced
Master Course
30 min.
3
¥11,000
50min.
・Non-Japanese instructor ¥25,000〜
・Japanese Instructor (professor at a university, etc.)¥20,000〜

※Feel free to contact us for questions about instructors and/or fees.
2
¥7,400
45 min.
3
¥14,000
¥17,000
2
¥10,000
¥12,000
60 min.
3
¥18,500
¥23,000
2
¥13,000
¥16,000
1
¥6,500
¥8,000
¥12,000〜
Inquiry or Application for Lessons or a Trial
For application for a trial lesson, please enter the following link.