Bow Repair
We are ready for maintenance of bows as well as accidental damage.
We are awaiting your inquiry.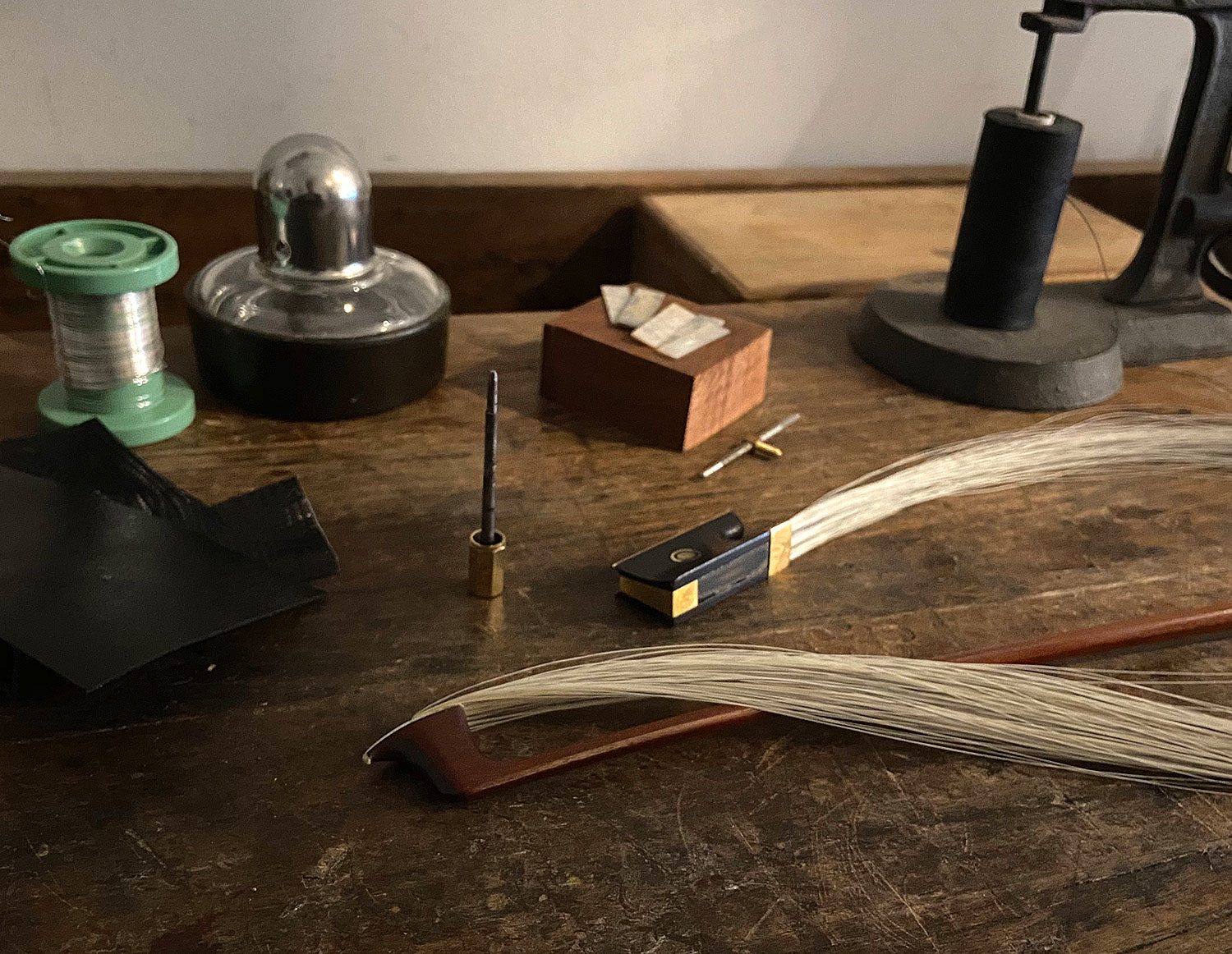 As a bow has much simpler composition than an instrument, there are many limitations in maintenance and restoration. Besides the common tasks of maintenance like leather wrapping, change of winding string, and changes of a screw and a shaft, we provide you with changes of the tip, the slide of the hair box, shell(s) and all the others. If you have trouble with your bow
stick irregularly warped or with the broken head or frog, please feel free to contact us as to its repair.