Repair & Sound Adjustment
Maintenance by experienced craftsmen have helped many musicians reach their potentials
Since a violin is made of materials from the nature, it is very delicate to changes of temperature, humidity, etc.
After adjustment of the instrument, its sound may become amazingly better or playing may become very controllable.
Regular maintenance is indispensable. Please ask our sound experts for consultation.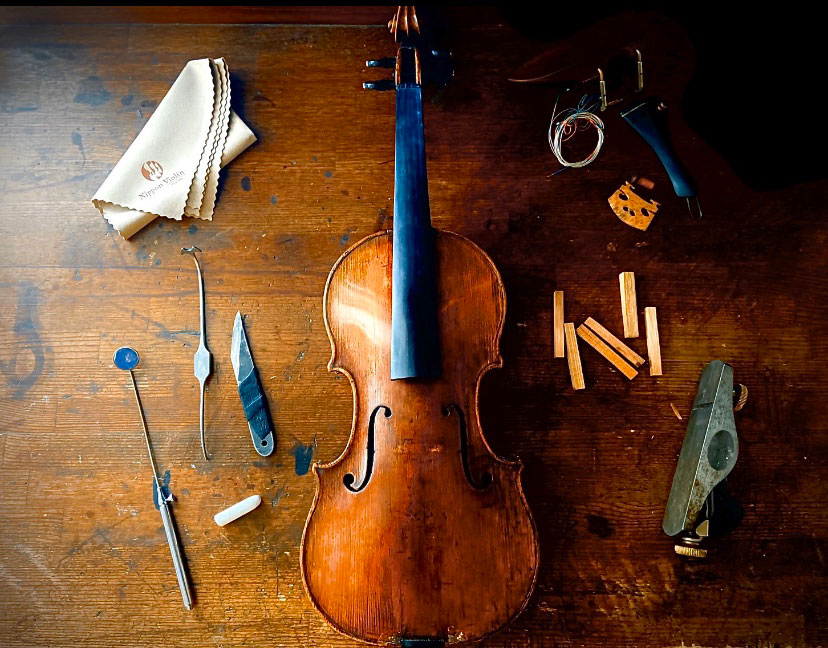 Potential of Instrument
We are taking in various methods of adjustment to best meet the potential of every instrument.
Each and every instrument has its own potential, but by some chances such potential remains undermined in unfavorable circumstances.
Problems may be brought about by changes of condition over time.
Damage like changes of the length of the sound pole, deformation of the bridge, or strings' biting into the bridge may deteriorate sound volume and tones.
By adjustment with richly experienced craftsmanship, and/or by setting a bridge or a sound pole of strictly selected old wood material best suitable for your instrument, we improve its sound volume, tones and balance of them.
Bridge
Conditions of the bridge influences sound much.
Conditions of the bridge may cause incontrollability in playing; it is tough to press strings down, the bow unintendedly touches the next string, strings get damage, and so on.
These troubles may disappear after adjustment of the bridge.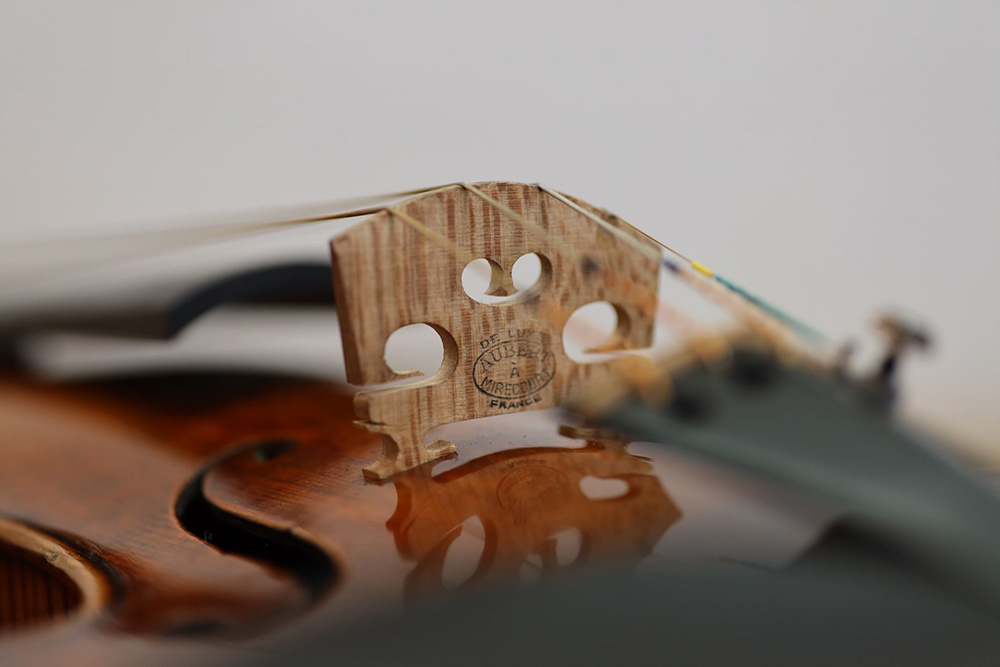 Soundpost
It is one of the most important measures to make a violin sound.
Its position, strength, precision and material make definite differences in sound.
After adjustment or change of the soundpost, the balance between higher and lower sounds, and/or reach of sound with a solid core will be improved.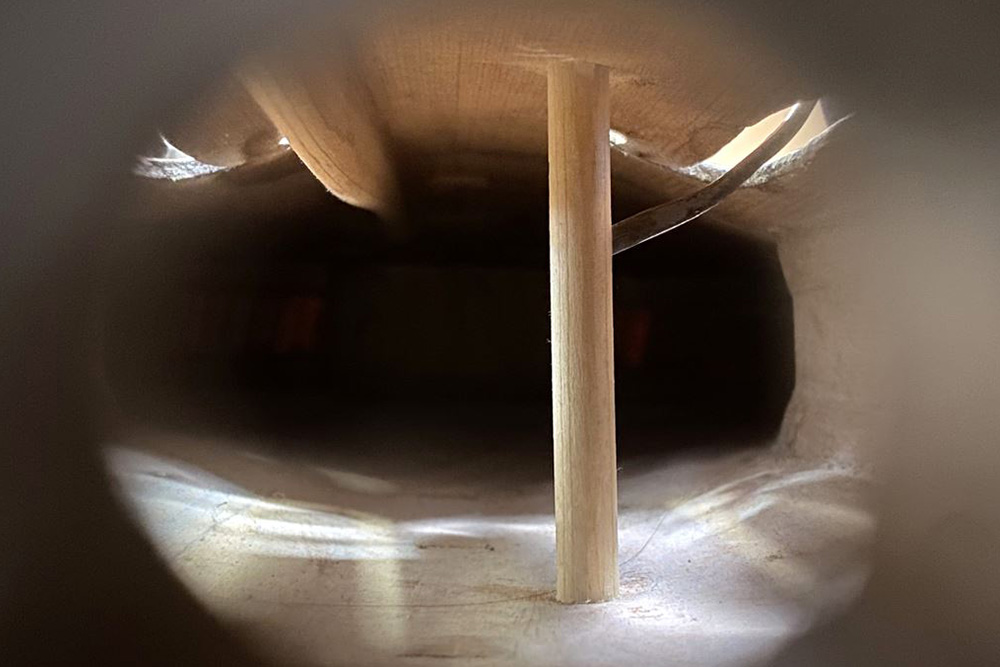 Fingerboad
The fingerboard is commonly made of ebony, a very hard wood, but it gradually gets worn away over the use of years and ends up with an improper shape.
An improper shape of the fingerboard may cause noise and troubles like unsteady musical intervals.
If the fingerboard has enough thickness, the top side should be planed into a proper shape. If the fingerboard is too thin for such adjustment, it should be better to replace it.
By replacement, good advantage on the sound can be expected.
We can assure you that after repairing an improper shape of a fingerboard you will find your fingering rather smoother.