High Class Violin Rental
for the talented child
(small size violin)
-If your kid is in his/her precious age to grow audio senses, high-quality sound of a fractional violin would be great help.‐
You may have to buy and sell fractional violins several times as your kid grows until he/she can use a full size for an adult.
Therefore, many are supposed to be exhausted looking for good dealing chances to buy and sell for a larger size. To release you from such load, we provide you with efficient rental system where you can change instruments for appropriate sizes until your kid reaches a full size (the age of 12 or 13). We will appreciate your considering it.
Our instrument rental system is ready for you with full range of services: for a short period or a longer period, with more highly ranked modern ones, or old ones for competition stages, concerts, or for beginners.
How to choose an instruments: You may visit us at our shop and try playing some instruments to choose the best for you. Otherwise, if you let us choose one on behalf of you after your desire, we send our choice to your home by courier (free of charge only for the first time). (Part of the black plan is not included.)
Process of High-Class Violin Rental – carefully selected
1

After receiving your application form, we respond to you by email or phone, then we explain details of each plan (standard, silver, gold and black).

2

After choosing a plan, we receive more of your requests about your favorite sounds, like large volume, deep and dignified feeling, louder high tones or low tones, etc.

3

To meet such requests, professionals at our atelier, who have more than 30 year experiences, render careful adjustment to the instrument.
Basically, violins for all of the plans (standard, silver, gold and black) are adjusted according to applicants' requests by experienced professionals who have adjusted the largest number of celebrated instruments including Stradivarii in Japan.

4

After adjustment, our sales staffers check the sound.

5

Preparation for delivery by our originally-developed packaging. → Dispatch.

※ About safety of delivery Our originally-developed cardboard packaging kit for violin transportation has been receiving high reputation from our customers for its safety in transportation since our foundation. Should any accident occur in transportation, please rest assured that the damages would be covered by the indemnity insurance that we have contracted.

6

After your receiving the instrument, we ask your comments or feeling about it. If the sound is not what you hope for, we are able to offer readjustment or replacement.

7

During the two-week trial period, if you find anything unclear about how to treat it, basic movements and so on, we offer you online support (20 min) if you would like.
Outline of Rental
We offer you one-week-trial free of charge.
When using a courier to your home for the first time, the delivery cost is on us.
From the second delivery, to send the instrument back to us, or to exchange instruments, please pay the delivery cost.
For rental fees, we offer a discount where one month in the contracted rental period is free of charge, if the contracted rental period is 12 months or longer and if the rental fee for the whole period is paid at one time.
スタンダードプラン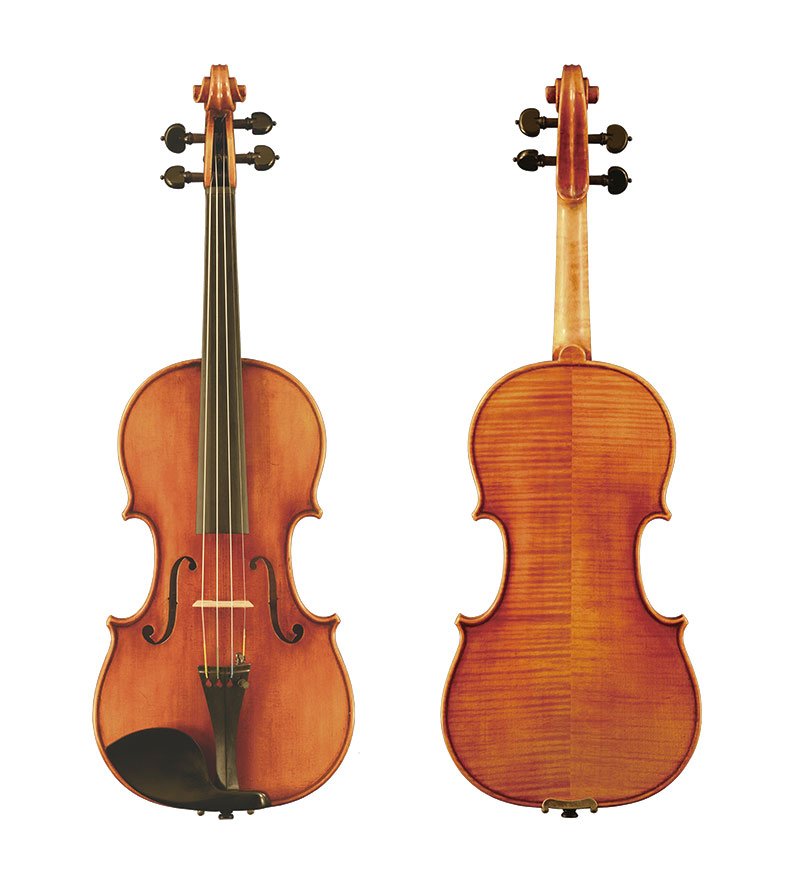 3/4 Violin / Silvio Arietta
日本ヴァイオリン オリジナルセット(弓付き)
楽器価格 220,000 円
弊社が長年ストックしてきたヨーロッパ古材を用いて製作されたオリジナルヴァイオリン。数々のオールド名器を手掛けてきた工房職人により1 本1 本丁寧に手作業にて音の最終調整までこだわりました。新作によくある金属的なきつい音ではない、暖かみと透明感のあるバランスの取れた鳴りは普段の練習からコンクールまで力を発揮します。
カテゴリー 新作
サイズ 3/4
胴長 33.5cm
セット内容

ヴァイオリン本体
弓(価格40,000 円程度)
ケース(貸出し用ストレート型)
※肩当て・松脂などの消耗品は付属しません。
シルバープラン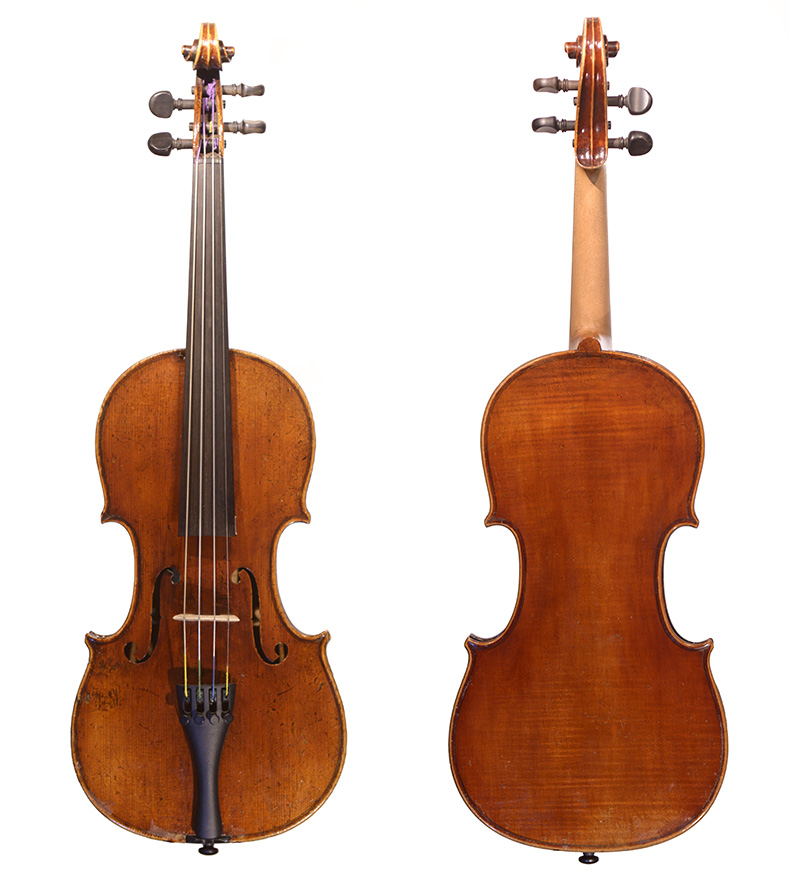 3/4 Violin / Neuner(1900 年代・ドイツ製)
楽器価格 880,000 円
リーズナブルなモダンヴァイオリンとして親しまれておりますドイツ量産ヴァイオリンNeuner&Hornsteiner。絶対量が少ない分数サイズヴァイオリンにおいて、オールドに近い音色を持つ貴重な存在でもあります。数ある量産ヴァイオリンの中でも本ヴァイオリンはとても細かいところまで職人の手作業によるこだわりが見て取れるセミ・プライベート作品です。この作品は高音・低音ともにホールで通る響きを持つ力強さが特徴です。コンクールでも十分力を発揮するでしょう。
カテゴリー モダン
サイズ 3/4
胴長 33.5cm
その他のストック(シルバープラン)

1/4 サイズ…モダン各種
1/2 サイズ…E.Moretti label・他モダン・オールド各種
3/4 サイズ…Neuner(ドイツ)他モダン・オールド各種
ゴールドプラン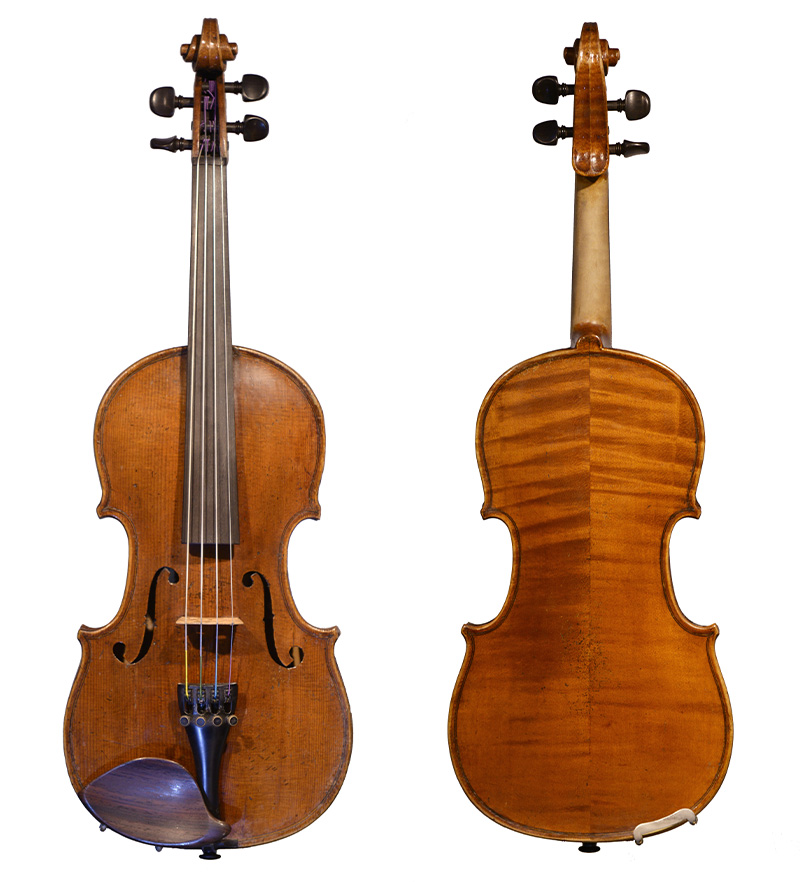 4/3 Violin / Derazey(フランス製)
楽器価格 ASK
Derazeyはフランスのミルクール・モダンを代表する製作家。ヴィヨームの流れをくむバランスの良いアーチは力強さとともにフレンチらしい音色を併せ持ちます。本作品も貴重な3/4サイズであり、音色は他と比べても抜きんでており、また力強い音色も魅力の一つ。中・大ホールで開催されるコンクールでは特色が存分に引き出されることでしょう。
ゴールドプラン・ヴァイオリンの主なコンクール受賞歴

全日本学生音楽コンクール小学生の部全国大会入賞、東京大会入賞、クラシックコンクール全国大会入賞、ハマのJACKソリストオーディション入賞、白寿こどもコンクール入賞ほか。
カテゴリー モダン
サイズ 3/4の中間
胴長 32.8cm
その他のストック(ゴールドプラン)

1/4 サイズ…Carletti Orfeo label 他、オールドイタリアン各種
1/2 サイズ…モダン・オールド各種
3/4 サイズ…Stentor(フランス)・Louis Noebe( ドイツ)他
ブラックプラン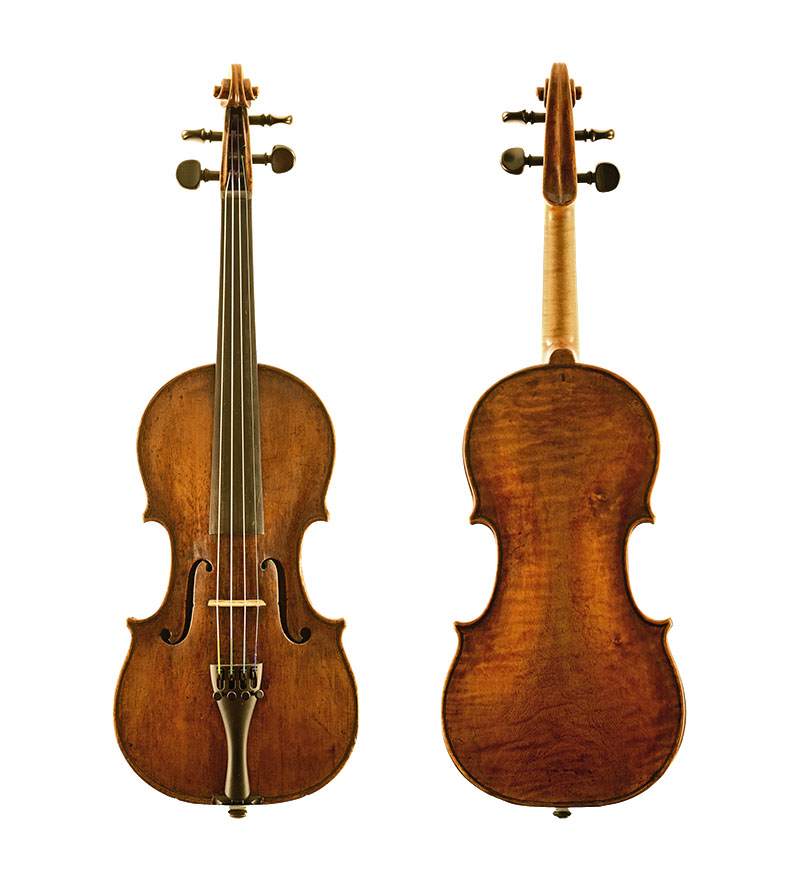 3/4 Violin / Nicola Amati(1600年代)
貸出中・非売品
1ヶ月貸出し料は楽器によります(44,000 円~)
ニコロ・アマティは、クレモナの弦楽器製作の父と言われるアンドレア・アマティの孫であり、ストラディヴァリウスをはじめとする17 世紀イタリアのヴァイオリン製作家を束ねる師であった。世界に何本あるかわからないほど貴重な分数サイズの正真正銘の本作品。貴重性もさることながら、まるでフルサイズのオールドヴァイオリンを彷彿させる甘い大人びた音色は、聴衆を魅了する、まさに大ホールでオーケストラをバックに演奏する世界的なソリストのために用意された作品です。
ブラックプラン・ヴァイオリンの主なコンクール受賞歴

全日本学生音楽コンクール小学生の部全国大会第1 位、入賞、東京大会第2 位、入賞、クラシックコンクール全国大会入賞、ハマのJACK ソリストオーディション入賞ほか。
また、白寿こどもコンクール、ハマのJACK ソリストオーディションの副賞として特別貸与されております。
カテゴリー オールド
サイズ 1/2と3/4の中間
胴長 32.8cm
その他のストック(ブラックプラン)

1/4 サイズ…モダン・オールド各種
1/2 サイズ…Stefano Scarampella 188x・Ferdinando Gagliano(スクール)
3/4 サイズ…Nicola Amati 165x(3/4 と7/8 の中間)・C.G.Testore(スクール)・16xx J.B.Rogeri 17xx 他
Application/Inquiry
Fill in the following form to apply.
※ Limited to residents in Japan.