Bow Rehairing
Most Precisely Controlled Rehairing to Meet Potential of Bow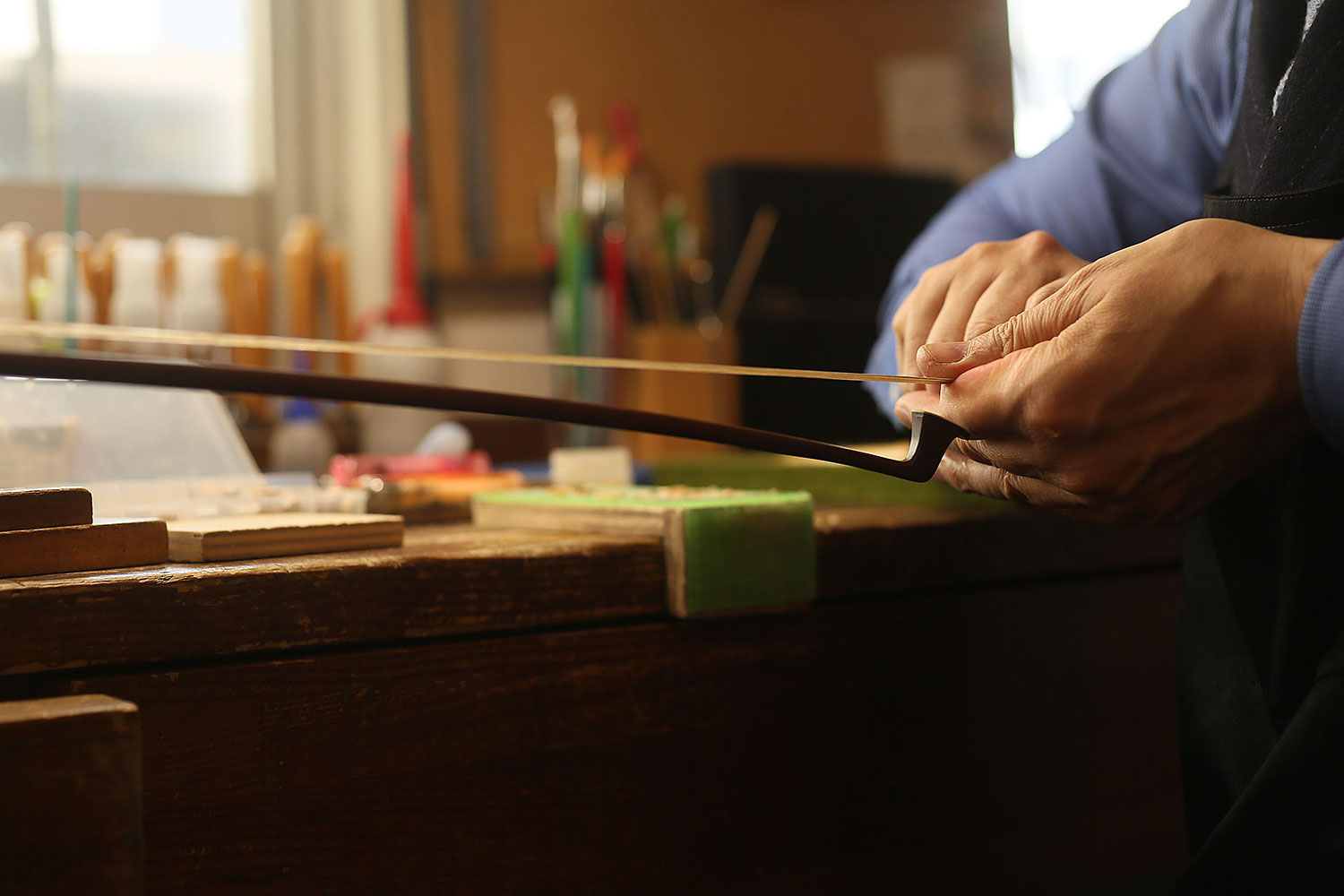 Rehairing of a bow is very simple work, but actually it needs a high level of precision. "Placing the bunch of hair in a uniformed density" and "giving every piece of hair the same level of tension" sound like a very basic procedure but in fact they require a high level of techniques. A craftsman should also meet requirements of an inconsistent theory where the hair should be fixed at a required point while the least force should be loaded on the bow. Besides, slight and precise control is required according to strength and condition of a bow as well as a player's demands.
With all of these requirements are met, a bow will uncover its potential.
Please give us an opportunity to help you with our techniques.