Restoration
Restoration by craftsmen experienced with many celebrated instruments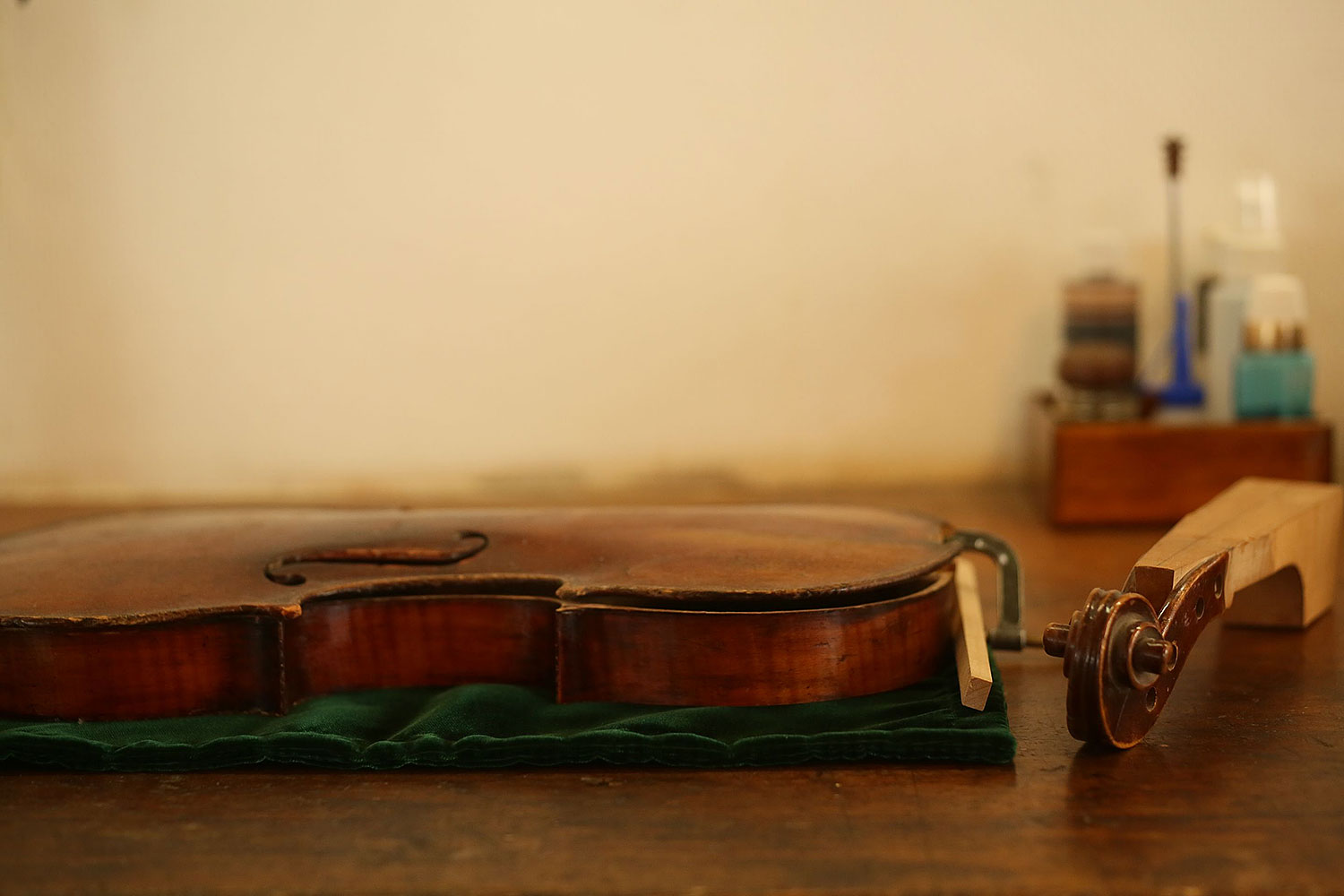 Our craftsmen are richly experienced in restoration of instruments' functions from varnish abrasion by daily use, changes of temperature and humidity, deformation over time, or unexpected accidents of cracks or damage, as well as visual restoration of their original beauty.
Based on traditional techniques, our skilled craftsmen have been taking in new techniques updated day by day to face problems of many celebrated instruments.
We are also ready to be some help of a long-term restoration project. We are awaiting your inquiry.