Topics
Here we introduce an exceptional violin by Giuseppe Rocca in 1855-1860.
2022.11.09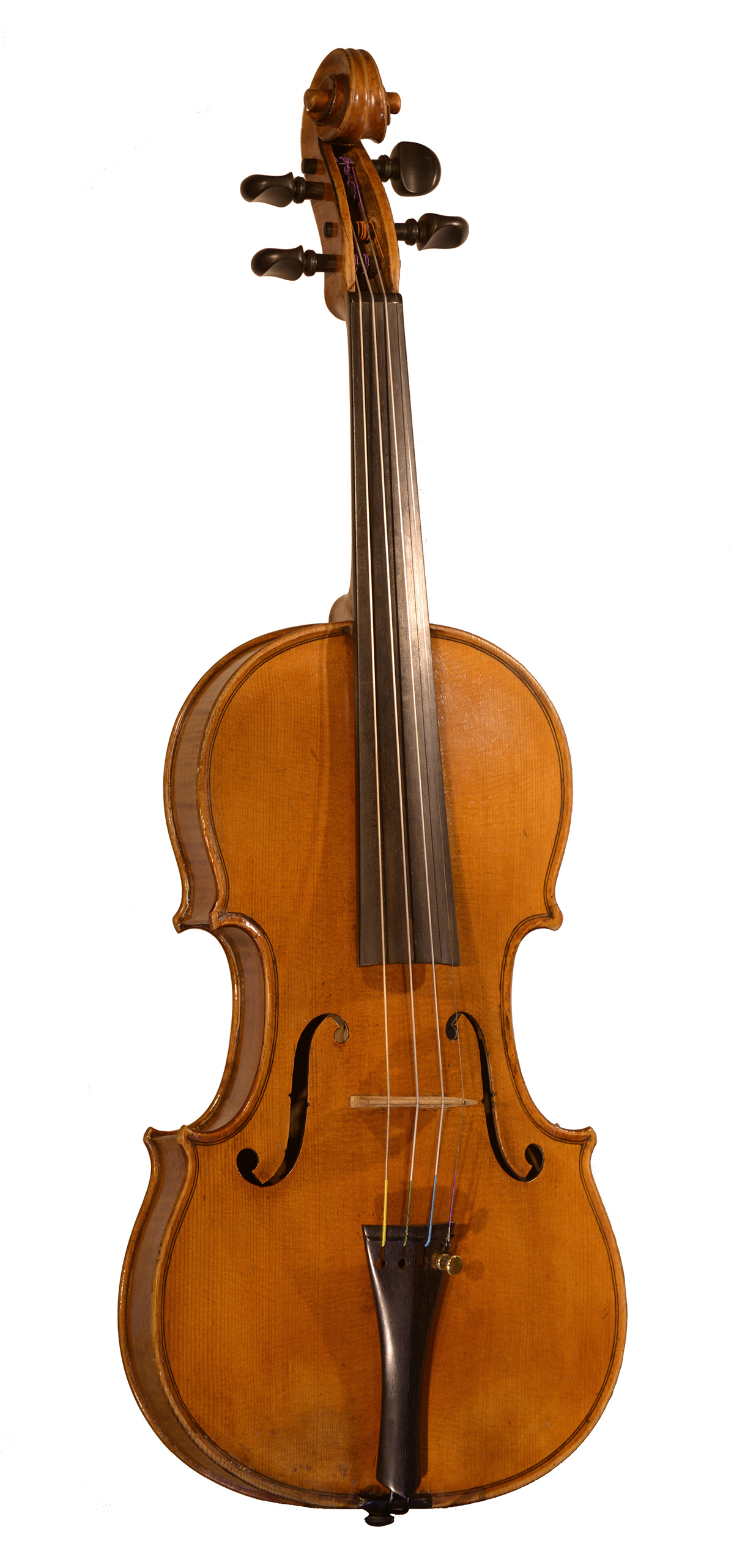 Giuseppe Rocca 1855-1860
Rocca is positioned as the top Italian violin maker of the 19th century.
He is also known to have worked as an assistant for Pressenda's atelier, who was one of Turinese masters.
When Luigi Tarisio visited Pressenda's atelier in 1942,
Rocca saw with him two celebrated violins: Stradivari's "Messiah" and the Guarneri del Gesu's "Alard".
He was deeply impressed and started to strive to make copies of them.
This violin, made in 1855-1860, was after "Messiah's" model. Its wood work feels smooth and no hesitation, and its delicate and equally thin application of the varnish feels Rocca's impeccable handwork and his deep admiration for Stradivarius.
Rocca spared no effort in trial and error and improvement of sound all through his life. The flat arch produces bright but deep sounds, and its volume feels rich and strong, which can be said as one of Rocca's characteristics.
This violin was made in so-called Rocca's golden period, in and around which he acquired medals in some stringed-instrument-making competitions: Paris in 1855, Turin in 1858 and Florence in 1861.
It has been preserved in so-called "mint condition," that is the best condition for preservation. The neck is its original one.
In the worldwide authoritative book in appraisal "Liuteria Italiana" written by Eric Blot, this violin is introduced as an excellent example of a Stradivari model made in Piemonte in the 19th century.